Huahuan makes its first appearance at AfricaCom 2022
AfricaCom held in Cape Town, South Africa on 7-11, November, 2022. It is the most authoritative industry exhibition in the field of communication in Africa, which is gathering the authoritative communication institutions, telecom operators of African, as well as the well-known communication equipment manufacturers from all over the world.
At this exhibition, Huahuan made a spectacular appearance with the new products and new solutions, which attracted many new and old customers.
² DCI, metro wave division products and solutions
Huahuan's DCI and the metro wave division series has the advantages offlexible, openness, optoelectronic decoupling, low cost, small size, energy saving and environmental protection. They are mainly for data center interconnection, and can also be applied to the MAN (Metropolitan Area Network) WDM network, the large bandwidth long-distance transmission and the MAN comprehensive bearing.
² New generation MS-OTN products and solutions
Huahuan's MS-OTN series, it integrates OTN, TDM and packet technology with large bandwidth, low delay, high precision, high reliability, high flexibility, easy control, low cost, low power consumption and so on, it also can provide future-oriented MAN integrated service broadband access bearing solution.
² SDH/MPLS/OTN multiplexer and transmission products and solutions
Huahuan's Multiplexer and transmission series can support SDH/MPLS dual plane or SDH/MPLS/OTN triple plane, and can provide rich service interfaces, to meet users' requirements for service access and transmission of various types and rates, ensuring smooth network evolution and protecting customers' investment.
² SD-WAN products and solutions
Huahuan's SD-WAN series provide low-cost and high-performance virtual cloud access for enterprises, realizing fast network deployment, flexible connection, intelligent configuration, and visual management, effectively improving the efficiency of network creation and maintenance, enhancing service perception and management, and saving users' O&M costs.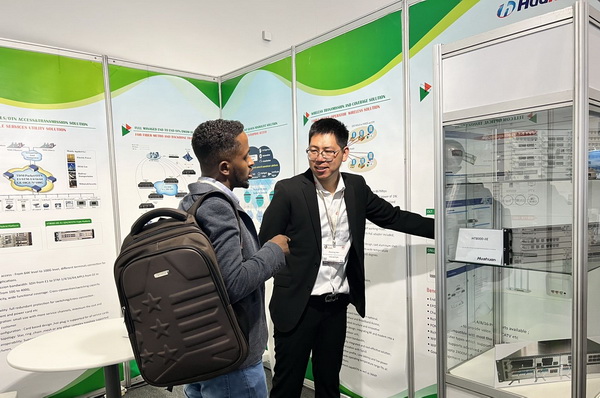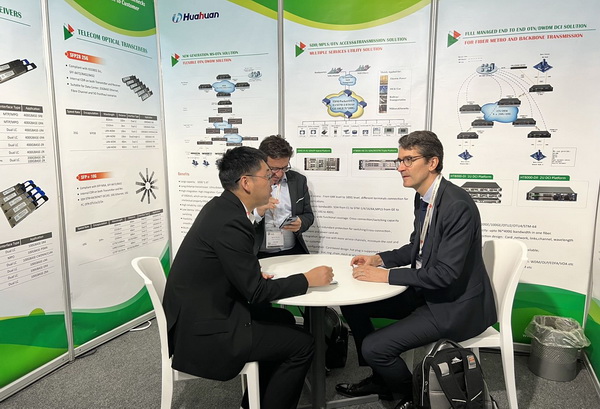 Focusing on the field of communication, keeping up with the forefront of technology and continuous innovation for 30 years, Huahuan always adheres to the conception "Breaking Transmission Bottlenecks, Bringing Value to Customer" and keeps moving to provide more quality products and services for our customers!