Huachuan made a spectacular appearance at the Data Center World Expo 2022
DATA CENTRE WORLD held in Singapore on October 12-13, 2022. It is the most authoritative industry exhibition in the field of data center, cloud computing and the Internet in Asia.
The Internet Data Center (IDC) can provide the large-scale, high-quality, safe and reliable professional server hosting, space rental, network wholesale bandwidth and various value-added services for the government, enterprises, media and other customers, which can reduce users' costs for network operation significantly.
With the deepening of global informatization, the data center industry has been booming development. It is expected that in the next few years, the market size of the global data center industry will maintain a growth rate of more than 10%. In China, the growth rate is expected more than 20%. In 2022, a strategy is in full swing to channel more computing resources from the eastern areas to the less developed western regions, and to build 8 national computing hubs and approved plans on 10 national data center clusters, which will surely bring further development of the industry.
At this exhibition, Huahuan launched a comprehensive data center solution, which is covering the overall design, as well as the cabinet, IT, data center interconnection (DCI), optical link protection, UPS, power distribution, sensing, monitoring, refrigeration, emergency ventilation, fire protection and other subsystems, which attracted the attention of many new and old customers. Among them, DCI series products independently developed by Huahuan are adopted for data center interconnection, which have the advantages of flexibility and openness, optoelectronic decoupling, low cost, small size, energy saving and environmental protection. In addition to the data center interconnection, the product can also be applied to the MAN WDM networking, large bandwidth long-distance transmission, the MAN comprehensive bearer and other scenarios.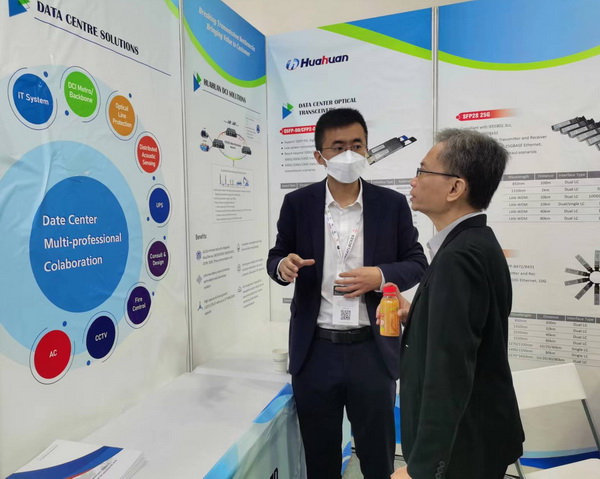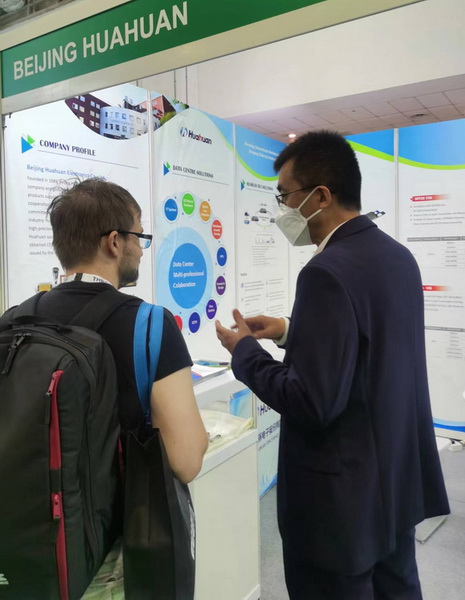 Huahuan will provide more professional, efficient products and solutions for domestic and foreign customers continually, to help the development of the data center industry.