Huahuan made a spectacular appearance at Communic Asia 2023
Communic Asia 2023 held a grand opening on June 7, 2023. It is the largest and most influential information and communication technology exhibition in the Asia-Pacific region, attracting thousands of telecommunications and information technology companies from dozens of countries, as well as executives and experts from top technology giants worldwide.
At this exhibition, Huahuan made a spectacular appearance with the new products and new solutions, which attracted many new and old customers.
² DWDM/OTN BackboneSolution
Huahuan's DCI and the metro wave division series have the advantages of flexible, openness, optoelectronic decoupling, low cost, small size, energy saving and environmental protection. They can be applied in the MAN (Metropolitan Area Network) WDM network, the large bandwidth long-distance transmission, the MAN comprehensive bearing and data center interconnection.
² Metro/Access OTNSolution
Huahuan's MS-OTN series integrate OTN, TDM and packet technology with large bandwidth, low delay, high precision, high reliability, high flexibility, easy control, low cost, low power consumption and so on. They can provide future-oriented MAN integrated service broadband access bearing solution.
² Data CenterSolution
Huahuan launched a comprehensive data center solution, which is covering the overall design, as well as the cabinet, IT, data center interconnection (DCI), optical link protection, UPS, power distribution, sensing, monitoring, refrigeration, emergency ventilation, fire protection and other subsystems. Among them, DCI and the metro wave division series independently developed by Huahuan are adopted for data center interconnection.
² IP Access Solution
Huahuan's IPRAN series have the advantages of high precision, high reliability, high flexibility, low cost, easy control, and plug and play, and can be applied in the intelligent Leased line of major customers in the IP/MPLS network of operators.
² Utility Multiple Service Solution
Huahuan's Multiplexer and transmission series can support SDH/MPLS dual planes or SDH/MPLS/OTN triple planes, and can provide rich service interfaces to meet users' requirements for service access and transmission of various types and rates, ensuring smooth network evolution and protecting customers' investment.
² Full-outdoor IP Radio Solution
Huahuan's IP Radio digital microwave series have low latency, enhanced spectrum utilization, good flexibility and strong environmental adaptability. They are easy to install on towers, rooftops, lamp posts, traffic light poles and small outdoor mobile cell-sites and can withstand harsh weather conditions. They can provide a low-cost, compact all outdoor packet radio solution.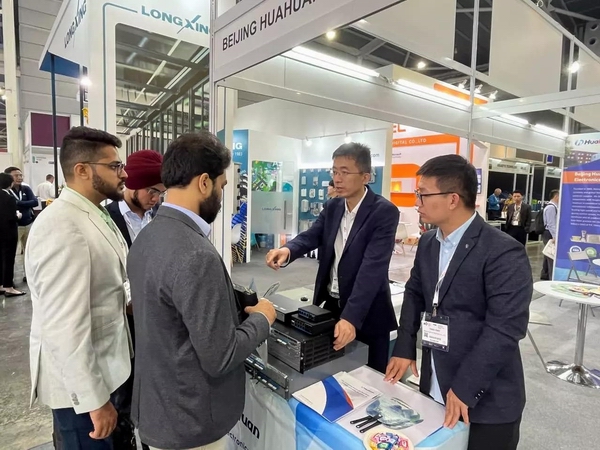 During the exhibition, leaders of the Ministry of Industry and Information Technology of China and the Economy of Beijing Municipal Bureau of Economy and Information Technology visited our booth. Wang Ying, the manager of international marketing division of the company introduced the development situations of Huahuan and showcased our leading products and solutions.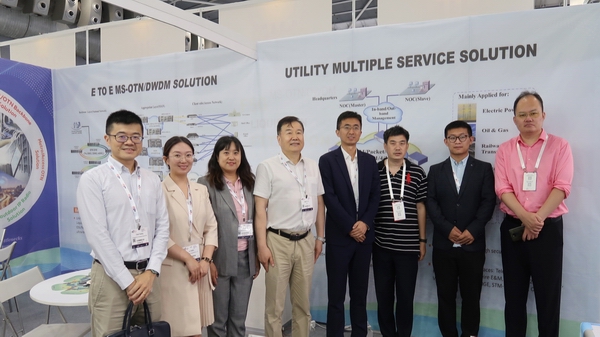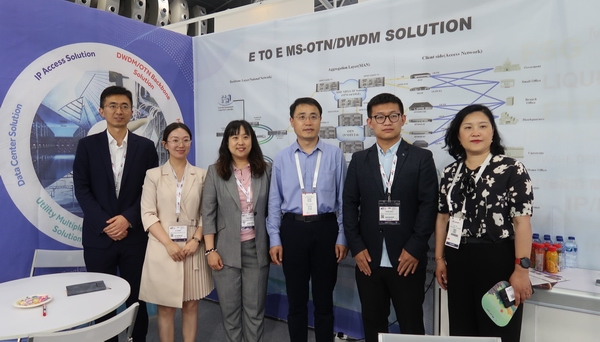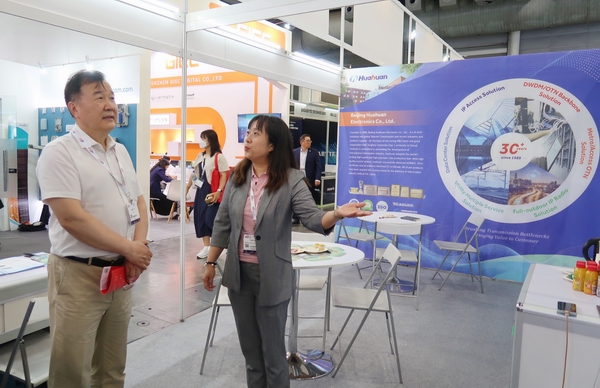 Focusing on the field of communication, keeping up with the forefront of technology and continuous innovation for 30 years, Huahuan always adheres to the conception "Breaking Transmission Bottlenecks, Bringing Value to Customer" and keeps moving to provide more quality products and services for our customers!